Collaborative mobile sales & marketing platform for productive agents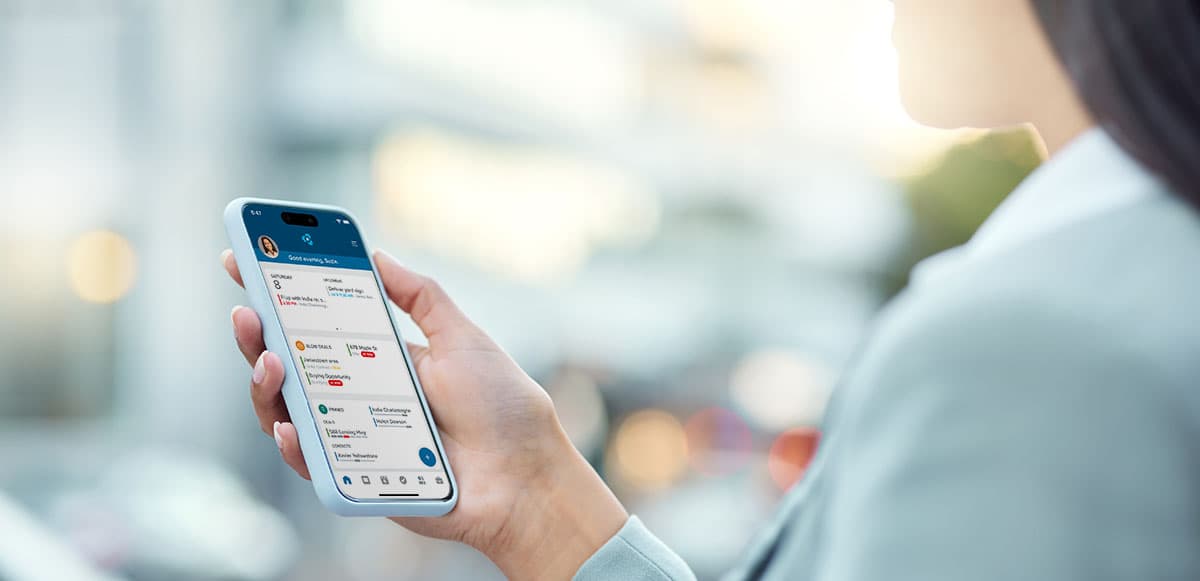 A broker-provided platform you'll actually want to use
Brytecore for Agents is both powerful and immediately familiar. Designed to drive adoption, with email and calendar sync, action plans, and reminders, Brytecore is the "Go To" app agents use daily.
Retain top talent and drive agent adoption with friendly technology designed to differentiate your company.
Find Out How
All communication in one place
Connect your work inbox and calendars to connect every conversation and appointment to contacts automatically.
Never forget a conversation again.
Wrangle your tasks
You are overhelmed with tasks, and keeping track of them has never been easier. Create tasks and connect them with contacts or active deals.
Use action plans to automatically create tasks based on the current stage of each contact's real estate journey.
Marketing made easy
Add contacts to marketing campaigns shared from your broker or team, or build your own.
Automatically start or stop campaigns based on how contacts engage with you.
Relationship monitoring
Get alerts when you are losing touch with someone, or when your deals are falling behind, with built-in contact segmentation and alerts.
Track your pipeline
Track every opportunity, both before and after signing an agreement with the customer. Roll up all your opportunities to understand your pipeline.
Do it all on the go
Do everything from a modern and easy-to-use mobile app. Just download Brytecore from the Apple App Store or Google Play Store.
It's time to level up your game. Tell your broker to call Brytecore.
Talk to Us